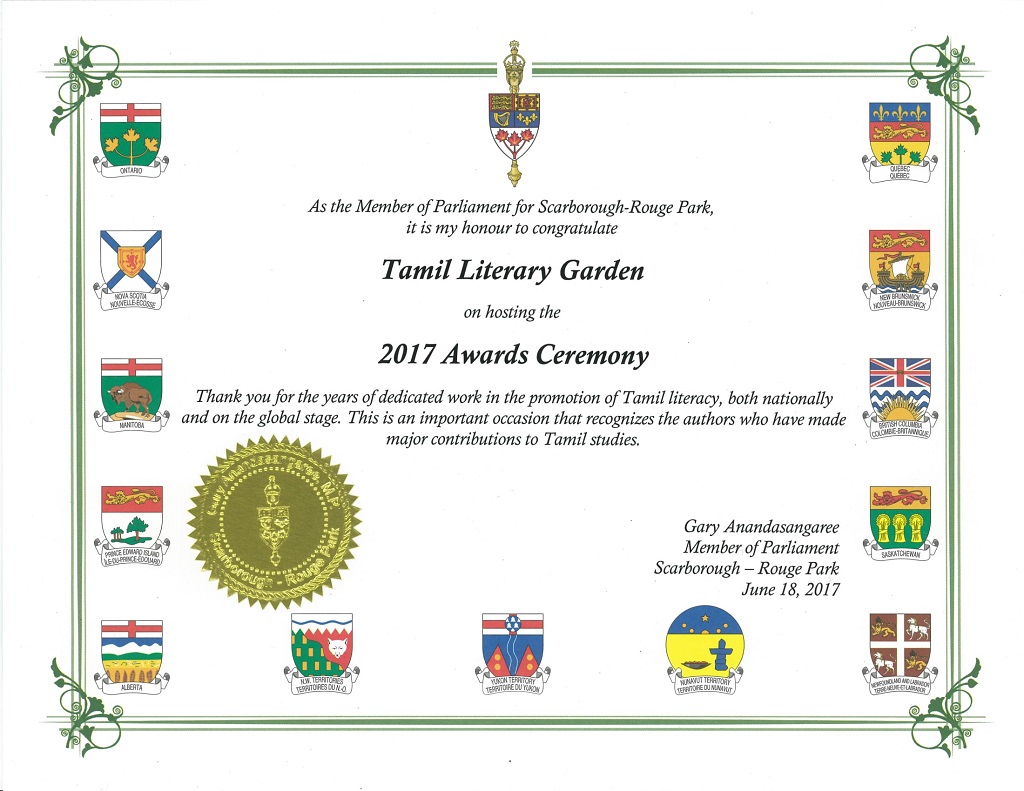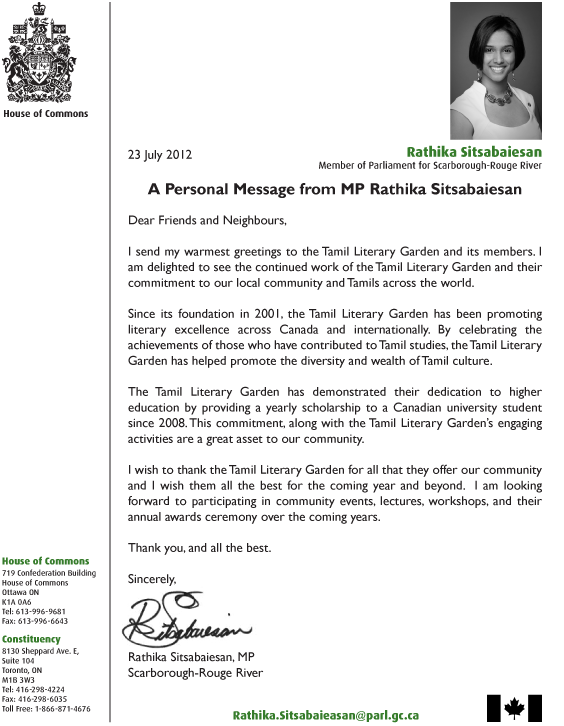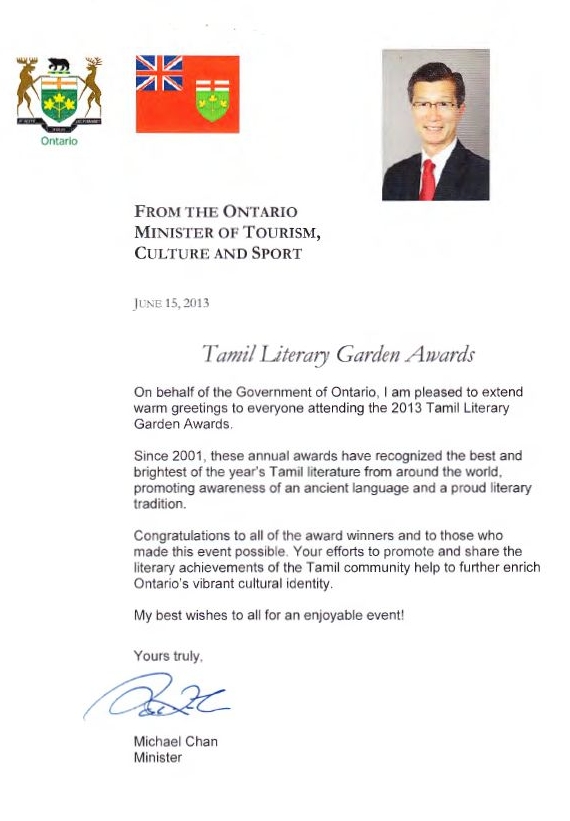 Other Comments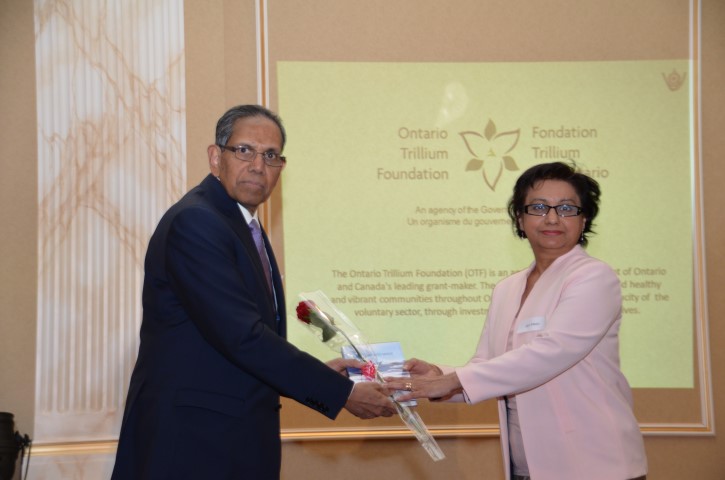 "I am pleased to extend my warmest greetings to Tamil Literary Garden. The bilingual book "In Our Translated World", which was produced thanks to a grant from the Ontario Trillium Foundation, was launched on March 9, 2014 in Toronto. The event was a great success and I thank the organisers for their hard work and dedication."

- Savi Singh, Chair of the Ontario Trillium Foundation's Simcoe-York Grant Review Team, 2014

"I would like to congratulate the Tamil Literary Garden on its work. It is critically important that scholars, writers, artists and computing professionals who work for Tamil be recognized by an objective and well-known international body. I can testify that the recognition given to me by the Tamil Literary Garden has not only been personally gratifying, but has significantly improved the status and position of Tamil at Berkeley. Tamil, with its extraordinarily rich and long heritage, is little known outside of Tamil Nadu and other Tamil-speaking areas. For the language and its literature to attain the status it deserves all over the world, the efforts of such organizations as the Tamil Literary Garden are essential. I commend the organizers of the Tamil Literary Garden for their hard work and their much appreciated service."

- George L. Hart, Professor of Tamil, University of California, Berkeley

"The Tamil Literary Garden is a unique institution in the world. Over the past years, its members have been able to bring together Tamil authors not only from India and Sri Lanka, but also from what is today a world-wide Tamil diaspora, in an effort to promote the reading and writing as well as the translation of Tamil literature. With this global perspective in mind, the Tamil Literary Garden has honored the most distinguished writers and thus fostered Tamil literature on an international scale. This work has helped to spread an appreciation of the richness and the significance of Tamil literature well beyond the usual audience of Tamil readers. The Tamil Literary Garden is a literary academy in the best sense of the term. If the poets and scholars of the ancient Tamil sangam from over two thousand years ago could see the outstanding work the Tamil Literary Garden has been able to do, they would be very proud indeed."
- Sascha Ebeling, Associate Professor of Tamil and South Indian Studies, The University of Chicago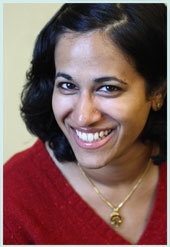 "I was so pleased to be able to attend the Tamil Literary Garden function! What a wonderful gathering of writers and readers who appreciate Tamil literature.
I look forward to seeing what the Garden does next."
- Vasugi Ganeshananthan, writer and author of novel Love Marriage.